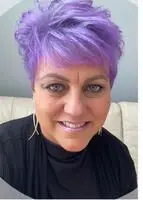 Hello, I'm Jennifer the owner and wellness care provider at Kashmir & Lotus located in Rock Hill, SC.
I'm a Licensed Massage Therapist, Licensed Esthetician, Certified Yoga Instructor, Certified Advanced TRE® Provider. I study anatomy, physiology, neuro-science, yoga, meditation, mind-body therapy, mindfulness, and other holistic therapies. I've been practicing for 22 years and have over 10,000 client contact hours.
I envisioned Kashmir & Lotus to provide a quiet, relaxed, judgment-free, healing environment where clients feel comfortable and safe.
I offer Integrative Wellness with Restorative, Yin and Deep Stretch Yoga, Meditation, TRE® and Mind-Body Techniques. Private Sessions are available through Zoom. I also offer Massage, Facials and Waxing in my private practice in Rock Hill, South Carolina.
"You Are The Jewel In The Lotus."
I'm your tour guide helping unlock your mental, physical, emotional patterns by teaching you to connect your body, mind and breath.

Join me in a workshop and follow me on social
Links to my social - Jennifer & Kashmir & Lotus
If you're local, schedule on line!
Contact me with any questions or concerns.
All the best,
Jennifer Hunt,
(Owner) Kashmir & Lotus
Office: 704-727-6746
Text 614-371-9330